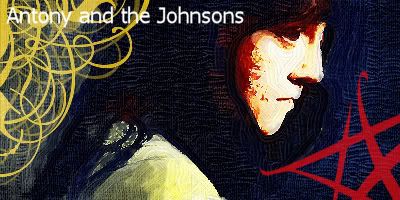 Hay canciones que golpean los timpanos en busqueda de generar emociones. Esta canción de Antony and The Johnsons, de su disco homónimo del año 2000, trata la temática de la violencia en la pareja como un mecanismo de satisfacción mutua.

"I am very happy
So please hit me
I am very very happy
So please hurt me"
El sueño de vivir en pareja, de llenar el corazon con amor, se transforma en palabras del cantante, en una experiencia en la cual el espiritu es alimentado felizmente con dolor. Y esa dicotomia esencial se sustenta y a su vez, nutre a la relación con nueva energia para enfrentar el día a día.

De textura suave y esa inconfundible voz, "Cripple and Starfish" se configura bajo la base de una mini pop opera, en donde la tonalidad y el uso de instrumentos de viento, generan el panorama perfecto en esta guerra de a dos.

Hermosa canción para días de lluvia.
Descarga Cripple and Starfish - Antony and the Johnsons + Lyric Book
7.5 Mgs - Formato .Rar
Rapidshare
Pass: minicassette
De regalo, la letra en formato PDF incuida en el Rar de la canción.
Enjoy!